Moose Anger Management was established by Alistair Moes, Director of Moose Anger Management, who has worked with thousands of men and women for over 20 years. The objective was to provide counselling that focused on constructive approaches to expressing healthy anger by addressing both current circumstances and events, and looking at the history attached to current behaviour. Over the last 10+ years, Alistair has also co-facilitated the Healing Anger groups for women. Working together with Alejandra Proaño, MA (Psy), MA (Lit), M.Sc, ACC, RCC, they have rewritten the text used in the course to incorporate issues that are especially relevant to women's anger.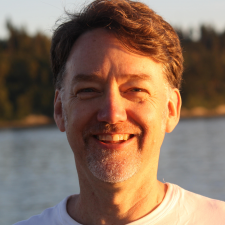 Alistair has been working professionally as a counsellor/educator since 1989 and as an anger management specialist in private practice since 1995. During this time Alistair has developed a manner of working with men and women which is respectful, solution-focussed and based on both academic theory and extensive experience. This experience includes working with trauma, and historic abuse in a manner that honours each person and allows for deep healing, and looking at the practical "anger management" work that some prefer. During the last twenty years he has worked with thousands of people who have made the phone call out of a desire to create change. Although he has facilitated court-ordered men, he now works exclusively with self-referred clients, which includes those sent from the workplace, or strongly encouraged by a partner, or even unfortunately sometimes, a lawyer. Read more »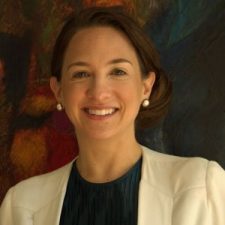 Alejandra Proaño, MA (Psy), MA (Lit), M.Sc, PCC, RCC, has worked on issues around anger and violence with women, men, families and organizations in Canada, Mexico, Colombia, and in her home country of Ecuador. She facilitates groups and sees individuals, couples and families. With more than 19 years of experience in the field, she is also a published author, international consultant, speaker, and professional coach. She facilitates the women's groups, which start approximately every 7 weeks, and co-facilitates some of the men's groups with Moose Anger Management. Alejandra has a BA in psychology, a Specialization in Systemic Therapies, and a Master of Psychology degree. She also has a Master of Science degree (Technology Management) and a Master in Arts (Literature). Read more »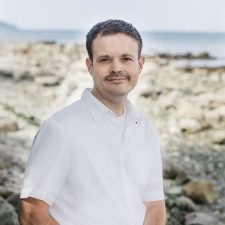 Bill Arbuckle, MCP, RCC, holds a Master of Counselling Psychology degree from Adler University and is a Registered Clinical Counsellor (RCC) with the British Columbia Association of Clinical Counsellors (BCACC). He has training and experience that focuses on substance addictions and trauma processing and works with individuals on emotional regulation, especially anger, anxiety, and depression. Through his professional experience, Bill has facilitated many groups geared toward emotional management, effective communication, and relationship skill-building. Aiming to empower clients through a Person-Centered approach, Bill understands the innate worth of every person and guides clients to a greater understanding of themselves and the solutions to the barriers they see in their lives.
Bill's experience with addictions and trauma have been a great addition to the Moose Anger Management team. Read more »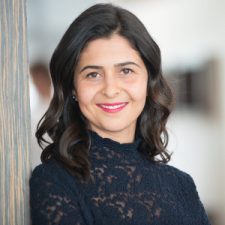 Mojdeh Rameshni, RCC, holds a Masters of Counseling Psychology degree from the City University of Seattle and is a Registered Clinical Counsellor (RCC) with the British Columbia Association of Clinical Counsellors (BCACC). Mojdeh has training in Drug and Alcohol treatment, as well as in Child and Youth Care, Mindfulness-Based Somatic Therapy, Trauma-Informed Somatic Practice, Critical Incident Stress Management, and is currently finishing her training in Synergetic Play Therapy. Besides her professional training, Mojdeh has developed her capacity to work with people through different avenues. One is through her employment, as an Outreach Clinical Counsellor, Private Practice, as well as through her work as Employee Assistance Program Representative for the International Longshoremen Warehouse Union, of which she is a member, having worked as a Longshore Worker herself. Read more »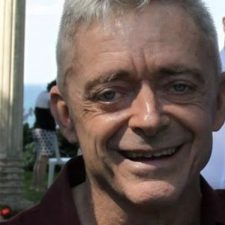 Randy has been experiencing challenges with anger and self esteem for his whole life. In 1985, Randy graduated with a Master's degree in Counselling Psychology from U.B.C. His thesis explored factors facilitating self esteem. He designed and implemented an eight week program (three hours per week) for ten men. He collected thousands of real life experiences from these men and from this data was able to discern 18 different factors facilitating self esteem. Both anger and self esteem are needed for psychological and physical survival. However, if self esteem is inflated it becomes arrogance and conceit. If it is hampered/hindered it becomes apathy, passivity, depression or "passive aggressive". If anger is experienced too strongly it becomes rage and it is acted out in aggression or even violence. If anger is strongly suppressed it too can lead to depression, passivity, inability to be assertive, and passive aggressive behaviour. Clearly, these are complex issues upon first examination. The learnings Randy has acquired in these matters have been extremely helpful for him and his interpersonal relationships. Read more »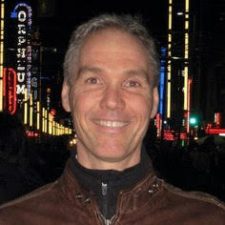 Steve Henne, MA, PhD (Cand.), RCC, CGP is a clinical leader with a strong focus on matching his actions to his values and beliefs. With over 27 years clinical experience, Steve has worked successfully with individuals, couples, families, groups and organizations. He uses a constructive and collaborative approach in his work with people tinged by humour and thoughtfulness. Steve believes that life is always presenting problems and challenges and works with you to find meaningful and realistic solutions. An international expert in counselling and psychotherapy, he has presented on topics related to anger management, addictions & substance use issues, mental health, groups and family dynamics. Read more »
Tara has worked with people struggling with mental health concerns for over 15 years. She holds a Bachelor of Arts degree in Psychology from Simon Fraser University, a Bachelor of Social Work degree from the University of the Fraser Valley and a Masters degree in Psychology from Yorkville University. As a Registered Clinical Counsellor and Registered Social Worker, Tara has had the pleasure of working with individuals, couples and families. She has a special interest in anger, anxiety, grief and loss, caregiver stress as well as seniors issues. Tara uses a Solution-Focused Approach, Cognitive Behavioral Therapy (CBT), Mindfulness and Acceptance and Commitment Therapy in her clinical work. She believes that learning practical skills and coping strategies lead to faster, more long-lasting improvements in health and feelings of well-being. Read more »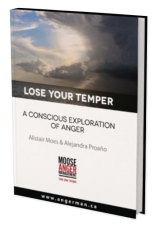 Lose Your Temper: A Conscious Exploration of Anger
This book leads you through the topics that are typically covered in our group and individual anger management programs. A solid foundation of understanding around anger and the emotions is built followed by a wide selection of "tools". These tools have been tried and proven effective by the participants who have attended Moose Anger Management programs.