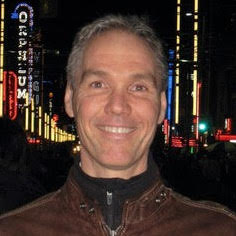 Steve Henne, MA, PhD (Cand.), RCC, CGP is a clinical leader with a strong focus on matching his actions to his values and beliefs. With over 29 years clinical experience, Steve has worked successfully with individuals, couples, families, groups and organizations. He uses a constructive and collaborative approach in his work with people tinged by humour and thoughtfulness. Steve believes that life is always presenting problems and challenges and works with you to find meaningful and realistic solutions. An international expert in counselling and psychotherapy, he has presented on topics related to anger management, addictions & substance use issues, mental health, groups and family dynamics.
Steve has worked with Moose Anger Management for over 14 years. He has a M.A. in Psychology and Contemplative Psychotherapy as well as specialized training in all aspects of substance use, mental health, anger and anger management, grief and loss, and leadership and organizations. He works with people using a variety of treatment models that are focused on their particular needs, strengths and goals. By creating an environment were people are able to talk about the more difficult issues of their lives, he works with you to develop both understanding and a practical path towards your goals. Steve is well known for being calm, approachable, and clear in his explanations.
During his career, Steve has worked with numerous clients suffering from a variety of mental health conditions and/or substance use problems. He has encouraged and guided those affected by these conditions in developing new and innovative ways of working and living with their unique circumstances. He has developed, lead and worked collaboratively and effectively on many multidisciplinary treatment teams to address these issues.
Steve currently works as a Registered Clinical Counsellor with the BC Association of Clinical Counsellors and as a Certified Group Psychotherapist under the international auspices of the American Group Psychotherapy Association. He has also worked as a Licensed Professional Counsellor, a Licensed Addiction Counsellor and as an Approved Domestic Violence Treatment Provider. In addition to his strong clinical skills and teamwork expertise, he brings experience in supervising and training clinicians. Steve has taught and supervised clinicians and graduate level students in psychology for over 23 years helping them develop excellence in clinical practice. He is currently the Co-Chair of the Special Interest Group in Addictions and Recovery at AGPA.
In addition, Steve is a leader in telehealth counselling with extensive experience working on-line and over the phone with people in remote parts of British Columbia. His PhD thesis looks at the ways to combat burnout using mindfulness meditation and group therapy.