Brinita Dutt, MA, RCC, CCC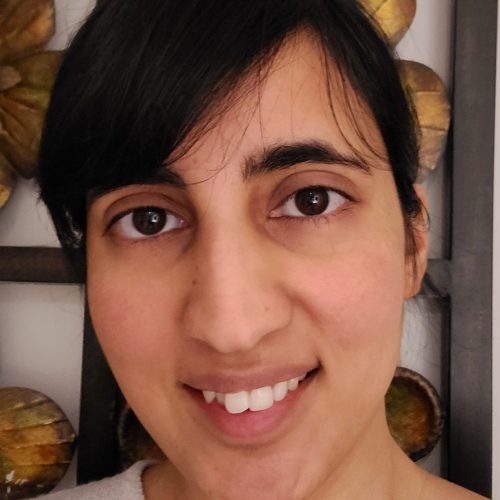 Brinita Dutt, MA, RCC, CCC
Brinita runs the Healing Anger groups with Alejandra. She is only seeing individual clients who come through our groups.
Brinita works from a trauma-informed counselling approach around collaborative learning, meaning-making, connection, and discovery. Her strength-based and client-centred approach results from 13 years of experience in the social services field. She has years of experience connecting with clients from various demographic, gender, cultural, and socio-economic backgrounds.
Brinita is a licensed RCC and CCC. Brinita has facilitated groups around managing anger, emotional regulation, and parenting skills in person and remotely. She has certifications in EMDR (an approach used to treat troubling trauma symptoms such as anger, anxiety, depression, guilt, triggers, and post-traumatic reactions), Narrative Therapy, Mindfulness-Based Somatic Therapy, Level 1 – Gottman Method Couples Therapy, attachment-based, CBT, DBT, motivational interviewing, crisis intervention, LGBTQ2S+, indigenous-informed, and strength-based counselling methodologies.
Brinita believes all relationships require intentional investment to thrive and survive hardships. She also believes that every person has their own journey and path towards self-understanding.
She values respect, safety, authenticity, and recognizing our shared human experience when working with clients.
Her priority is honouring your time and energy in your self-work with her.