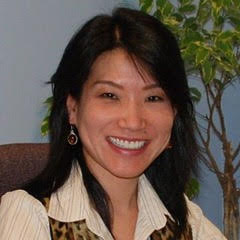 Sookyung is a compassionate and competent counsellor and an art therapist with a strong grasp of both counselling and theory. She has strong mediation, negotiation, and problem-solving skills with an ability to connect and form rapport with people from all socioeconomic, racial, religious, and cultural backgrounds.
Sookyung is a Registered Clinical Counsellor, Canadian Certified Counsellor, Registered Therapeutic Counsellor, and Art Therapist. Sookyung has a master's in counselling psychology and Art Therapy from Adler University. Her background includes counselling on matters relating to substance and behavioral abuse, anger management, couples counselling, depression, family issues, millennials issues, life transitions, first responder's trauma, self- esteem, and gender issues. In addition to her one-on-one counselling practice, she also has worked with the Atira Women's Resource Society, Turning Point Recovery Society, Ministry of Children and Family Development, Open Door Group, Downtown Community Court, Portland Hotel Society, and the Crisis Intervention and Suicide Prevention Centre of BC. She has facilitated group workshops such as Adlerian Parenting Workshops, Empowerment Portrait Painting Workshops, Thriving Spirit Art Group, and Positive Art Workshops.
Sookyung's other skills and certificates include: Gottman Method Couples Therapy Level 1, 2 and 3, Occupational Awareness Training for Treating First Responder Trauma Level 1 and 2, Rational Emotive Behavioural Therapy Level 1, Narrative Therapy Level 1, Smart Recovery Facilitator, Indigenous Cultural Competency, and Trauma Focused CBT.
Sookyung's post-secondary education includes a BA in History, MBA in International Business and Juris Doctorate in Law Degree. Sookyung enjoys painting (www.soo-kyung.com) and volunteers as an art instructor in several non-for-profit organizations in Downtown Eastside.
She believes that all humans carry within them a resiliency and an innate wisdom that allows them not only to heal but also to change and grow throughout their entire life. She believes that many presenting issues reflect difficulty with underlying developmental and maturation processes. These processes often involve emotional, psychological, physical, intellectual, philosophical and spiritual components. It is her belief that the integration of different theoretical perspectives, coupled with an expanding appreciation of what it means to be human, can bring meaningful results and be helpful to solving the issues. As a counsellor and an art therapist, Sookyung understands the importance of verbal and non-verbal communications and the safe environment where the emotions can be unfolded. She can help clients gain a better understanding of their feelings and thought processes, as well as identifying ways of finding their own solutions to problems.